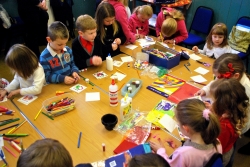 Children aged from 3 to 12 are most welcome to join us each Sunday in the church hall for Sunday school during the 11am Service. (There is a separate crèche for babies and toddlers). We meet to explore the stories from the Bible and to have fun sharing and learning together. The aims of our Sunday school are as follows:-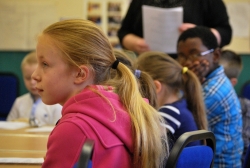 To introduce boys and girls to Scripture and to enable them to enjoy, understand and apply it to themselves.
To help children to think through issues relative to their faith for themselves.
To show that Christianity is far from dull.
To tell boys and girls the reason for, and a way to, a personal relationship with Jesus.
To equip them to serve God and to tell others about Him.
For further information please contact Jacquelene Yule on 01779 476400